For heavy smokers looking to transition to vaping, the choice of device is critical. The best vapes for chainsmokers need to replicate the sensation of smoking while providing enough power and a satisfying throat hit. Below is a list of top vape devices that are built to meet these specific needs.
Find an Exceptional Vaping Selection at VapeJuice
As you consider switching to vaping, finding the right e-liquid is essential. VapeJuice offers a vast selection of e-liquids, including options with higher nicotine strengths or nicotine salts, ideal for heavy smokers transitioning to vaping.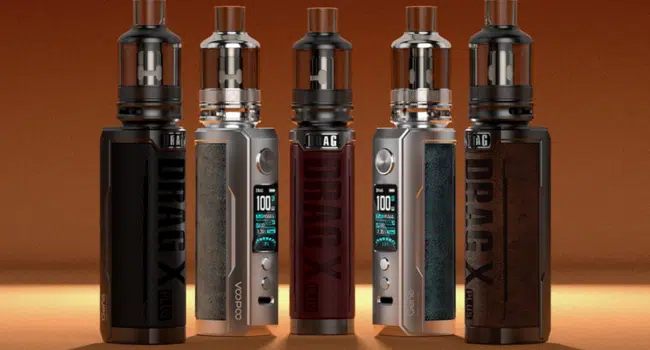 15 Best Vapes for Heavy Smokers
1. Voopoo Drag X Plus
The Voopoo Drag X Plus is a powerful and versatile device, perfect for heavy smokers due to its SMART mode that automatically sets the wattage based on the coil inserted, simplifying the experience.
Single 21700/18650 battery compatibility for extended use
Maximum output of 100W for substantial vapor production
GENE.FAN 2.0 chip for fast firing and stable performance
Compatible with TPP and PnP series coils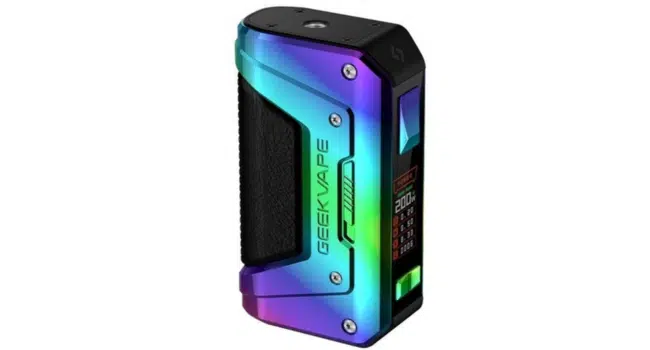 2. GeekVape Aegis Legend
Built like a tank, the Aegis Legend by GeekVape is known for its durability and is ideal for heavy smokers who need a reliable device. It's water-resistant, dustproof, and shockproof.
Dual 18650 batteries for all-day vaping
Up to 200W of power for dense vapor
Advanced AS chipset for accurate performance
Robust build quality to withstand daily wear and tear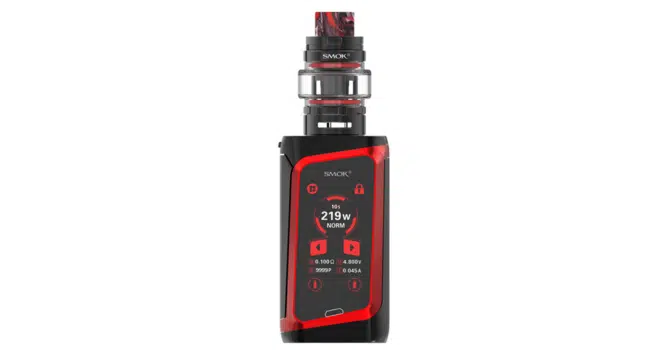 3. SMOK Morph 219
The SMOK Morph 219 appeals to heavy smokers with its high wattage output and large touchscreen. The IQ-S chip offers enhanced control, and the device supports firmware upgrading.
Dual 18650 battery setup for longevity
Maximum 219W output for a powerful hit
1.9-inch HD touchscreen for easy adjustments
Ergonomic design for a comfortable grip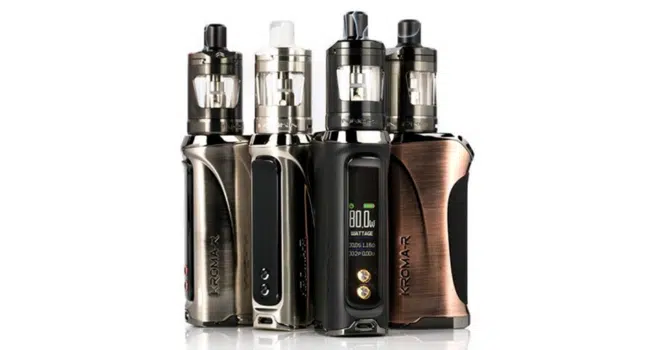 4. Innokin Kroma-R
Innokin's Kroma-R is a sleek and user-friendly device. Its external battery design and adjustable wattage make it a great choice for heavy smokers who prefer MTL vaping.
Single 18650 battery for convenience
Wattage range of 6-80W catering to various vaping styles
Fast response time with a soft, normal, and boost mode
Compact and premium zinc alloy build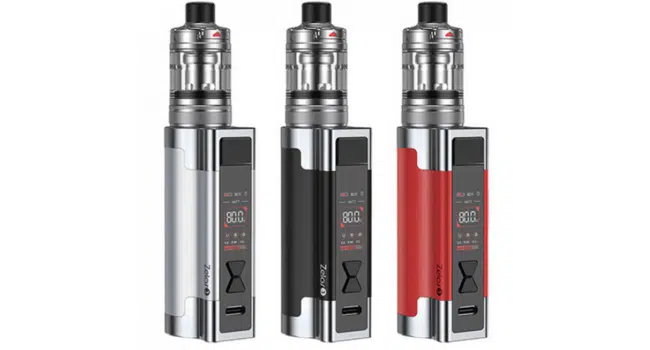 5. Aspire Zelos 3
The Aspire Zelos 3 is tailored for heavy smokers seeking a mouth-to-lung experience. It features a built-in 3200mAh battery and a range of modes, including wattage, voltage, bypass, and TC.
Integrated 3200mAh battery for all-day vaping
Up to 80W of power, suitable for both MTL and DTL vaping
ASP chipset for safety features and consistent output
2A Type-C charging for quick recharge times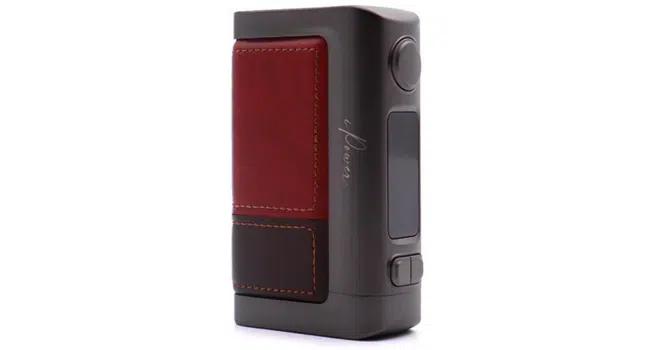 6. Eleaf iStick Power 2
Eleaf's iStick Power 2 combines a massive 5000mAh battery with a smart chipset, offering a simple interface and a robust construction that's perfect for heavy smokers.
Huge 5000mAh internal battery for extended usage
Maximum output of 80W for rich and satisfying clouds
Smart Avatar chip for efficient power management
Ergonomic leather grip and metallic finish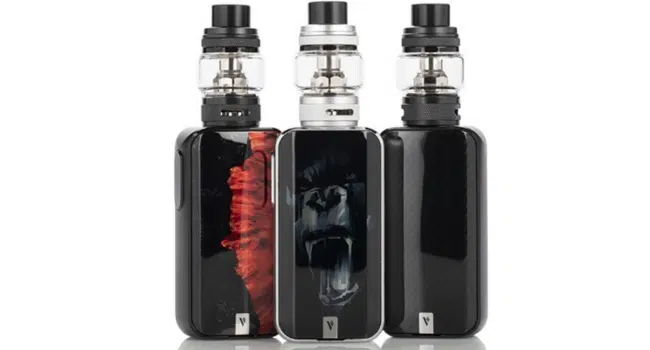 7. Vaporesso Luxe II
The Vaporesso Luxe II is known for its impressive AXON chip that provides a pulse mode, firing up to 500 times per puff for a consistent experience.
Dual 18650 battery platform for ample power
Pulse mode for a satisfying hit with each puff
Large TFT color touchscreen for intuitive navigation
Sub-ohm capabilities for heavy smokers' satisfaction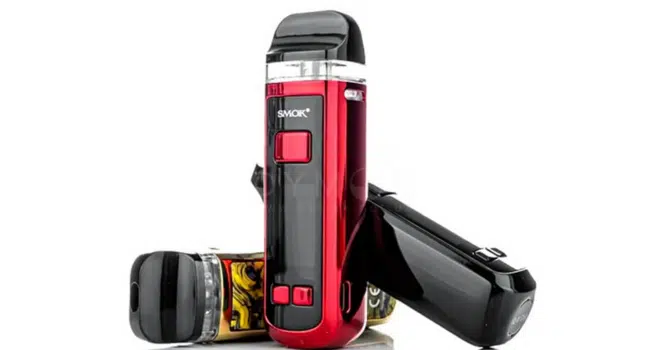 8. SMOK RPM 2
SMOK's RPM 2 is a versatile device that caters well to heavy smokers with its large 2000mAh battery and the option to switch between MTL and DTL vaping, thanks to its wide range of compatible coils.
Internal 2000mAh battery for reliability
Output of up to 80W for customizable strength
Large 1.14-inch screen to display all vital information
7ml e-liquid capacity reducing the need for frequent refills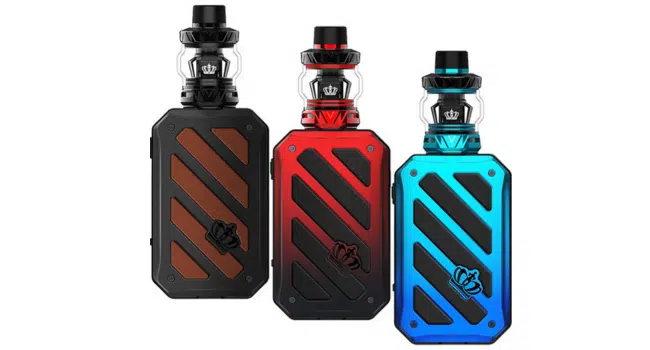 9. Uwell Crown 5 Mod
Uwell's Crown 5 Mod is an elegant device that doesn't just look great—it performs exceptionally too, with its reliable chipset and fast-firing capabilities.
Dual 18650 batteries for lasting power
Maximum 200W output for intense vapor production
Fast-firing down to 0.008s for an instant hit
Type-C charging port for convenience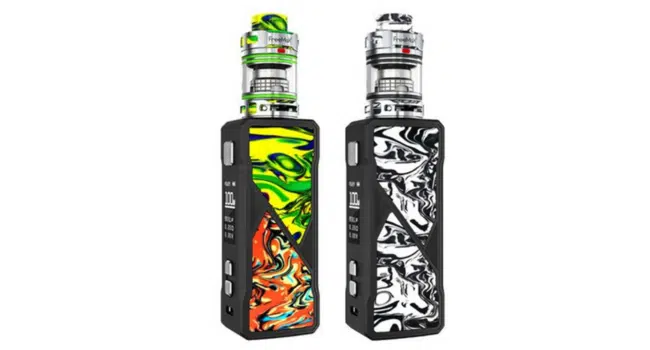 10. Freemax Maxus 100W
The Freemax Maxus 100W offers a range of innovative features, including SmartLoad tech for battery versatility. It's a great device for heavy smokers looking for a customizable vaping experience.
Single battery design, compatible with 21700/20700/18650 types
SmartLoad technology for ease of use
OLED screen and simple user interface
FM Chip Maxus 1.0 chipset for precise performance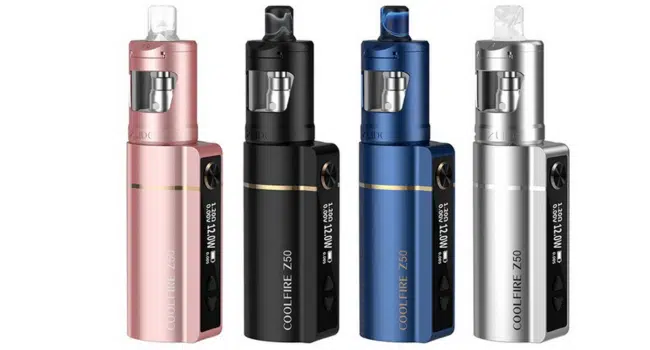 11. Innokin Coolfire Z50
The Coolfire Z50 by Innokin is a great fit for heavy smokers because of its solid construction and reliable performance. It's compact, easy to use, and has enough battery life to get most users through the day.
Internal 2100mAh battery for long-lasting use
Wattage range from 6W to 50W, catering to a variety of vaping preferences
Durable design with a bright OLED display for easy monitoring
2A fast charging capability via Micro-USB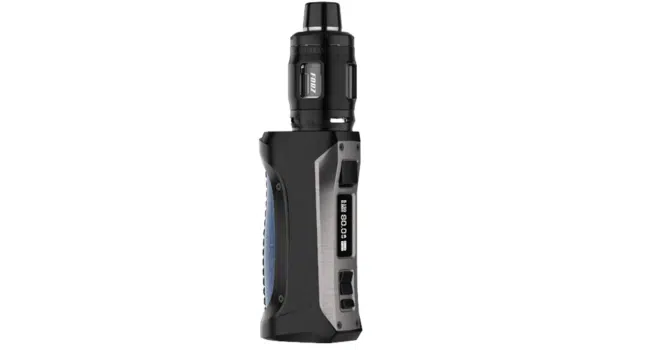 12. Vaporesso FORZ TX80
The Vaporesso FORZ TX80 is built to withstand the toughest environments, making it ideal for heavy smokers who need a sturdy and reliable device. Its AXON 2.0 chip offers a F(t) mode that enhances flavor profiles dynamically.
Waterproof, shockproof, and dustproof for durability
Single 18650 battery compatible with a maximum 80W output
F(t) mode to fine-tune the temperature settings for flavor enhancement
USB Type-C for fast charging and firmware updates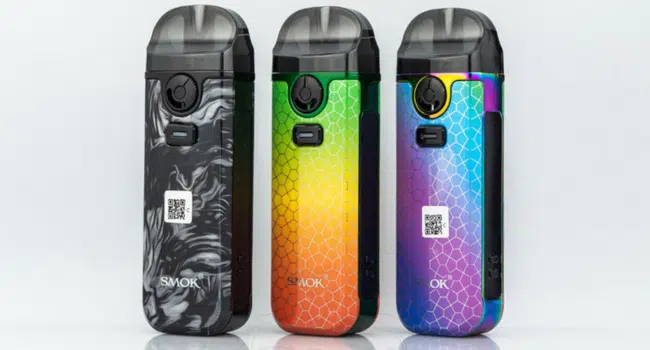 13. SMOK Nord 4
SMOK's Nord 4 pod system packs a punch with its versatile design and impressive cloud production, suitable for heavy smokers looking for a compact device.
Internal 2000mAh battery for substantial vaping sessions
Adjustable airflow to fine-tune your vaping experience
Wattage output up to 80W for custom vapor strength
4.5ml e-liquid capacity to reduce refill frequency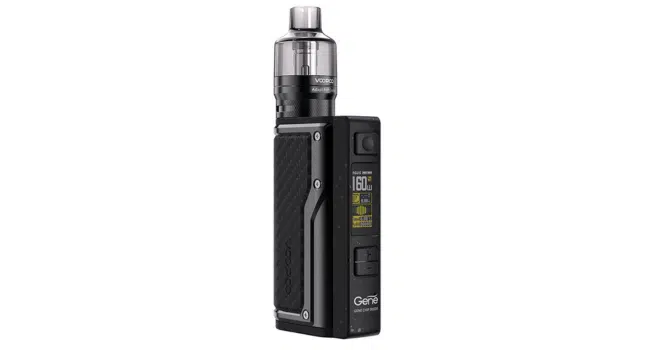 14. Voopoo Argus GT
The Voopoo Argus GT is a lightweight yet high-performance device that stands out for its temperature control suite and PnP coil compatibility, delivering a satisfying hit with every puff.
Dual 18650 batteries providing up to 160W of power
Temperature control suite for precision vaping
PnP pod tank system for versatility and ease of use
Durable construction with a zinc-alloy chassis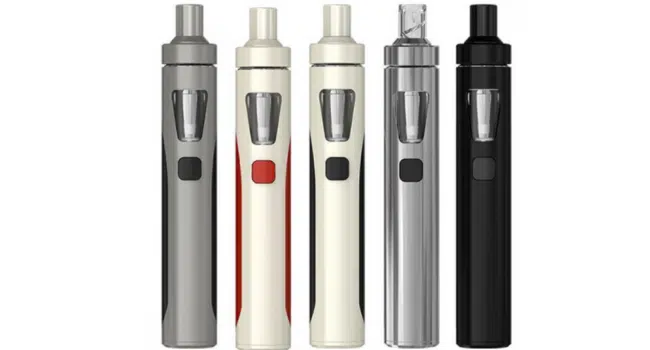 15. Joyetech eGo AIO
For heavy smokers who prefer a straightforward approach to vaping, the Joyetech eGo AIO is a classic all-in-one device that's user-friendly and offers consistent performance.
1500mAh internal battery ideal for all-day vaping
Leak-resistant cup technology and child-lock feature
Single-button operation for ease of use
2ml e-liquid capacity with adjustable airflow control
Final Thoughts
When choosing the best vape device as a heavy smoker, consider factors like battery life, power output, and e-liquid capacity. The devices listed above offer a variety of options to suit different preferences and ensure a satisfying transition from smoking to vaping.
For an extensive selection of vaping devices and e-liquids, make sure to visit VapeJuice.com. They provide a plethora of options to help you find the ideal setup that matches your needs, ensuring a smooth and enjoyable switch to vaping.
Read more on KulFiy
How To Choose The Right Menthol Vape Pen For You
Custom Boxes Packaging Makes Easy for Brands to give a Long-Lasting Impact