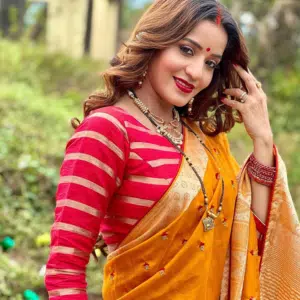 Biography
Antara Biswas is a well-known Indian actress and model who is most recognized for her work in the Bhojpuri film industry. Many people refer to her as Monalisa. In addition to films in Hindi, Bengali, Tamil, Oriya, Kannada, and Telugu, she has so far contributed to almost 125 Bhojpuri films. In 2016, she made her appearance on the well-known reality series Bigg Boss 10. She made her Bollywood debut in 1997 with the movie Jayate. Her portrayal of Mohana Rathod in the television series Nazar earned her a lot of praise. She played Iravati Verma in the Colors television series Namak Ishq Ka.
Read more on KulFiy
Vikrant Singh Rajpoot (Monalisa Husband), Wiki, Height, Weight, Movies, Biography, and more
Shafaq Naaz Age, Ullu Web series, Movies, TV Shows, Date of Birth, Biography and more
Falaq Naaz Age, Boyfriend, Bigg Boss, Height, Weight, Biography, and More
Wiki
| | |
| --- | --- |
| Name | Antara Biswas |
| D.O.B | 21 November 1982 |
| Birthplace | Kolkata, West Bengal, India |
| Age | 40 year |
| Nationality | Indian |
| Occupation | Model, Actress |
| HomeTown | Kolkata, West Bengal, India |
| Zodiac sign | Aries |
| Father | Shailesh Dubey |
| Mother | Isha Dubey |
| Brother | NA |
| Sister | NA |
| Son | NA |
| Daughter | NA |
| Hobbies | Modeling, Dance |
| Favorite Brand | Levi's, Gap, Louis Vuitton |
Career
After finishing her education, Antara began her career as a little TV actress, appearing in supporting roles in a few TV series. She also began her career as a model in Oriya video albums. She made her Bollywood debut in the movie "Blackmail" opposite Ajay Devgn and Suniel Shetty, two well-known actors. However, she had already been in numerous low-budget films.
She has acted in both the lead and supporting roles in numerous South Indian films, including "Jackpot"(Kannada), "Vathiyar" (Tamil), "Jagadam" (Telugu), and many others. She is playing Mohana in the Star Plus supernatural thriller television series "Nazar" that she is currently working on. Adhe Kangal, the Tamil title of this serial, is shown on Star Vijay and also made available on Hotstar. She played Madhulika Chaudhary in the second episode of the same TV series "Nazar 2" in 2020.
She competed in the controversial reality show "Bigg Boss Season 10" in 2016
Additionally, as of right now, she has worked on nearly 125 Bhojpuri films in addition to a few films in Bengali, Oriya, Hindi, Telugu, and Kannada. As a result of her work in "Tauba Tauba" opposite Amin Gazi, she gained public attention. She also made an appearance in the well-known Kannada film "Jackpot". The Hindu, an English news outlet, reported in 2010 that Monalisa was the Bhojpuri film industry's most sought-after entertainer. She is a very talented dancer who has performed in over 30 item songs for motion pictures and the popular comedy series "Comedy Nights Bacha" to date.
Education
| | |
| --- | --- |
| School | NA |
| University | BA in Sanskrit, Ashutosh College of the University of Calcutta. |
| Awards | NA |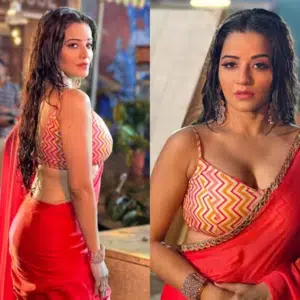 Physical Stats
| | |
| --- | --- |
| Eye Colour | Black |
| Hair Colour | Black |
Height
Weight
Marital Status
The relationship status of Sharanya Jit Kaur is single. She's not yet settled down. Still, there are some rumors that she is dating Ranjeet Jha.
She got married to Vikrant Singh Rajput, who she had dated for a long period. Due to their involvement in the Bhojpuri industry, they have known one other for a very long time. They eventually developed close friendships, which later developed into love.
Even though they were contemplating marriage, Monalisa was taken aback when Vikrant entered the Bigg Boss house and publicly proposed to her. The pair wed on January 19, 2017, in front of a few friends, Mona's mother, and Vikrant's sister. He made all of the decisions after consulting with her parents.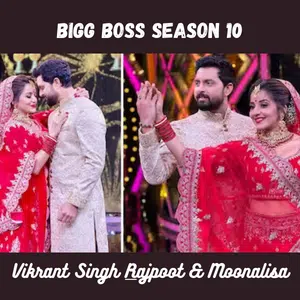 Social Media
The Social Media handles are given below:
| | | |
| --- | --- | --- |
| Facebook | 2.6M Followers | Visit |
| Twitter | 60k Followers | Visit |
| Instagram | 5.3M followers | Visit |
| Wikipedia | Antara Biswas – Wikipedia | Visit |
Filmography
Here is the list of Films
Bhole Shankar
Khatailal Mithailal
Kaha Jaiba Raja Najariya Ladaike
Tu Babua Hamaar
Shrimaan Driver Babu
Ho Gaini Deewana Tohra Pyar Me
Kahan Jaiba Raja Nazariya Ladai Ke
Hum Bahubali
Dulha Albela
Ranbhoomi
Pratigya
Hum Hai Khalnayak
Sindur Daan
Jade Mein Balma Pyara Lage
Sahar Wali Jaan Mareli
Ek Aur Kurukshetra
Tu Jaan Hau Hamaar
Dharmatma
Nathuniya Pe Goli Maare
Bhojpuriya Don
Rangbaz Daroga – Aanchal
Nainihal
Devra Bada Satawela
Desh Pardesh
Kasam Wardi Ke
Lagal Sanheiya Ke Dor
Dulhan Chahi Pakistan Se 2
Elan E Jung
Mehraru Bina Ratiya Kaise Kati
The Great Hero Hiralal
Mati Preet Jagawale
Jai Shree Ram
Budhwa Tamtamwala
Jaan Lebu Ka Ho
Kartavya
There are many movies of her
Web Movies
Television
| | |
| --- | --- |
| 2012 | Bigg Boss 6 |
| 2016 | Comedy Nights Bachao |
| 2016–2017 | Bigg Boss 10 |
| 2017 | Nach Baliye 8 |
| 2018–2020 | Nazar |
| 2019 | Divya Drishti |
| 2020 | Nazar 2 |
| 2020–2021 | Namak Issk Ka |
| 2021 | Ankahee Dastaan |
| 2022 | Smart Jodi |
| 2022–2023 | Favvara Chowk: Indore Ki Shaan |
Songs
Ushno Upohar
Aswine Akalbodhon
Purano Sei Diner Kotha
Tumi Nari
Dulche Duluk
Bhalo Nei
Hoyto Akhan
Hoyto Ekhon
Sau ilsam
There are many more songs
Net Worth
A basic asset that is net value exists, according to many sources. So, how much money is Antara Biswas worth? Antara Biswas's current net worth as of 2023 is $1.5 Million. Antara Biswas's primary sources of income include singing, acting, and brand sponsorships. Although Antara Biswas's earnings for the year have not yet been calculated, it is expected that her income will grow. Please check back soon as we assess Antara Biswas's payment.
Bigg Boss 10
For the actress Antara Biswas, alias Mona Lisa, the Indian reality television series Bigg Boss 10 has made history. For the television channel's rising TRP, the entire show—from the actress's floral bed to her wedding—was live televised. The majority of the camera was on while her enclosure with her spouse Vikrant Singh Rajpoot in the shooting floor. After seeing Mona start to cry, the husband eventually left the house.
Car Collection
NA
Photos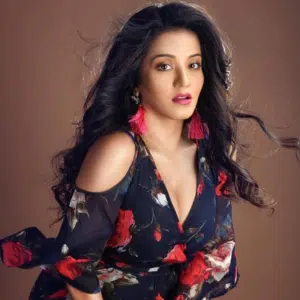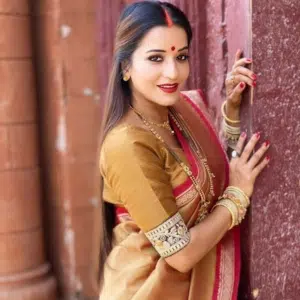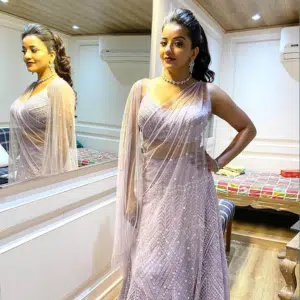 Antara Biswas Monalisa Frequently Asked Questions
Q. Who is Monalisa?
A. She is an Actress who did 125 bhojpuri movies.
Q. Who is Antara Biswas?
A. Indian actress Antara Biswas has appeared in a number of Bhojpuri, Bengali, Odia, Kannada, Telugu, Kannada, and Hindi films.
Q. Who is Monalisa's husband?
A. Vikrant Singh Rajput is Monalisa's husband.
Q. What is the age of Vikrant Singh Rajput?
Read more on KulFiy
Neha Kakkar Biography, Net Worth, Age, Height, Weight, Husband, Family, Affairs, Facts
Sidharth Shukla Girlfriend, Age, Wiki, Height, Weight, Family, Affairs, Instagram
Kartik Aaryan Movies, Net Worth, Biography, Height, Weight, Wife, Family, Affairs, Facts
Shehnaaz Gill Bio, Age, Boyfriend, Wiki, Weight Loss, Height, Brother Instagram & More
Stay Connected with KulFiy