A1 Water Damage Restorations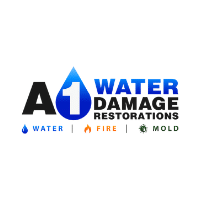 A1 Water Damage Restorations offer 24/7 emergency residential and commercial water, fire, smoke damage restoration and mold remediation services. If your property and home have undergone disaster due to flood, storm, fire, pipe bursting, heavy rain, and leakage then give us a call right there. We will restore your belongings the maximum the earliest you give us a call. We are renowned as one of the leading and trustworthy emergency fire, water, and mold restoration services in Denver metro area.
Mostly we are serving in Golden, Denver, Aurora, Lakewood, Littleton, Centennial, Parker, Arvada, Westminster, Thornton and Boulder.
Our company is in the domain of restoration services for years. Hence, we know the basics to advance restoration services to offer according to the intensity of the damage. We are a team of well-trained damage restoration professionals with the right equipment and techniques. We are well aware of the crisis that a home or business place undergoes after a fire, water, mold, or biohazard damage. We are totally committed to offering the best to our clients with proper restoration amenities. A1 Water Damage Restorations is just one call away and we are capable to offer the best emergency restoration service at anytime you ask for.