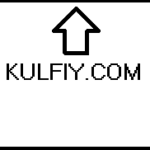 Public Group
Active 1 year, 1 month ago
Promote Your Blog on KulFiy is a group for genuine members. If you are not spammy then join this group and behave like human with all members.
Group Rules :
Help Each other which is the main motive of KulFiy.com
Don't Spam with spammy Links, unwanted Promotion etc.
Be kind and human being with each other.
Do not behave wrong and mislead each other.
Communicate each other with Knowledgeable post.
Only genuine members are needed.
Thanks